Someone's taking stunning new photos of the surface of Mars. But who—or what? In The Evidence, terrorists, aliens, prophets, and a disorganized U.S. government swirl together to form a gripping backdrop to one man's struggle to balance his obligations to country, family, and God.
More info →
An aggressive mission to Mars should bring answers, if all goes as planned....but that's a big "if". In The Proof, Captain Wells' mission brings more questions than answers. Danger and catastrophe ends the mission and the team returns to scene of international intrigue and personal tragedy on Planet Earth.
More info →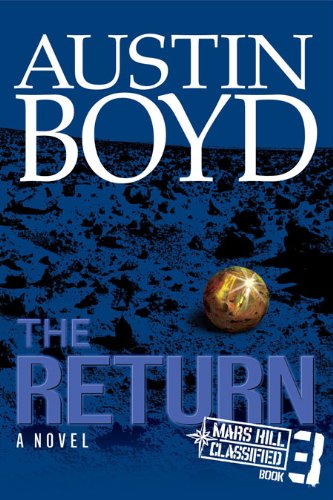 In the exciting conclusion of the Mars Hill Classified trilogy, the past collides with the future as Captain John Wells once again finds himself on Mars. Nothing, on Mars or on Earth, is as it seems, and it's up to Captain Wells to expose the truth. Will he have the courage to do it? Read The Return to find out.
More info →